In Worship of Hollow Gods, James Sniechowski bears witness to the world of a sensitive, nine-year-old boy, subjected to the underbelly of his Polish Catholic family in working class Detroit. The year is 1950. The family gathers for a Friday night poker/pinochle party. The outcome reveals a world no one ever talked about then and are forbidden to talk about now—the unspoken, the impermissible, the reality beneath every family's practiced appearance—and what lies beneath when the front has been ripped away.
An Ambition to Belong, the second novel in James Sniechowski's Leaving Home Trilogy, develops the growth of Jim. Now 13, he confronts the challenges of his life split between the traditional demand of his Old World Polish Catholic family in 1955 Detroit and the newly emerging but equally oppressive world of his University of Detroit High School—a Jesuit college preparatory institution set in the upper-class suburbs designed to reflect and house Detroit's burgeoning corporate executive class.
Jim does not fit—not at home, nor in school, and certainly not in the church.
So …
When Angels Die, now nearing completion,  is the final book in the trilogy. It continues Jim's journey into adulthood, still not having "left home" emotionally.
Get Your Free Chapter Now
To download a FREE copy of 
one of James' favorite chapters from
the Leaving Home Trilogy
Just click the button below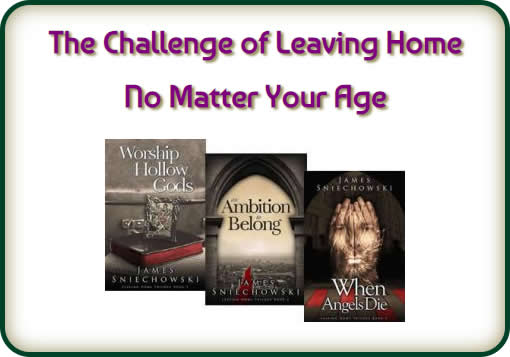 Most of James other books and programs have been joint activities with his wife Judith Sherven PhD. These include their Personal Workshop ~ Overcoming the Fear of Being Fabulous; their daily inspirational and insightful email program ~ "Opening To Love-365 Days A Year" ~ and  their latest program ~ Being Fabulous in Business. They've also written a range of books, some of which are displayed below.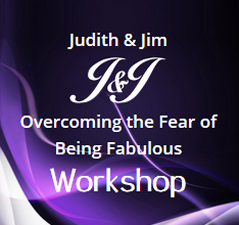 The amazing joys and successes that so many women and men have experienced by Overcoming their Fear of Being Fabulous can now be yours with our self-paced, 12 module Overcoming the Fear of Being Fabulous Personal Workshop.
Learn more about the Fear of Being Fabulous—what it is and how it affects virtually everyone. Discover how the 12 empowering modules will help you Overcome that Fear. And explore the inspirational results that other workshop participants have enjoyed.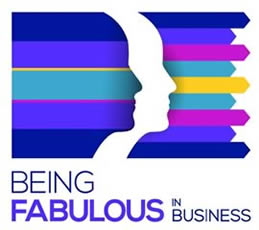 What would you do if you knew you could not fail?
So often in the business world, we talk about the importance of big ideas, hard work, and partnership skills. What goes unexamined are the internal "gremlins" that undermine leaders' and employees' ability to meet their highest potential—for themselves and for the company.
To fill that gap the renowned husband and wife psychology team Drs. Judith Sherven and James Sniechowski created BEING FABULOUS IN BUSINESS™, a 4-hour, online, audio program.
Informed by Judith's and Jim's depth of experience coaching, guiding, and counseling some of the most influential technology leaders of our time, Being Fabulous in Business™ takes professionals on a journey of self-discovery designed to identify the fundamental beliefs, assumptions, and instinctive reactions that hold them back from fully realizing their professional and personal potential.
There's so much more to real-life love and enjoying real romance EVERY DAY!
And so it's time to start
Opening to Love ~ 365 Days a Year
Let Judith & Jim send you, or that special someone, an inspirational and insightful heart-felt real-life love message straight to your in-box for the next 365 days.
These daily messages address some of the most significant aspects of marriage and dating ― such as conflict, romance, trust, commitment, self-respect, curiosity, celebration, frustration, and sexuality, and so much more.