Worship of Hollow Gods ~ Book 1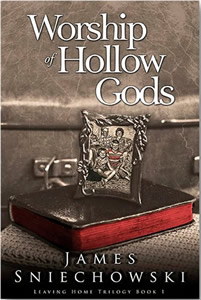 The prose is powerfully evocative, ably capturing the bewildered isolation Jim experiences in his own home. … A poignant and poetic depiction of a tumultuous childhood.  Kirkus Review

International Book Excellence Awards
2020 Fiction Finalist
~~~
American Book Fest
2020 Best Book Awards
Finalist ~ Fiction: Cross-Genre category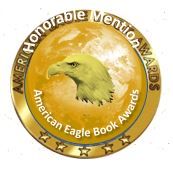 American Eagle Awards
2019 Honorable Mention

Amazon
Best Seller
—
Maincrest Media Book Awards
Finalist ~ 2021
Literary Fiction category
Sniechowski touches upon a strong thread of sexism that was present in the 1950s with poignant revelations about the mistreatment of women. Through it all, readers will feel every ounce of emotion experienced by Jim, with the expertly written descriptive language used. A must read for fans of historical fiction! ~ Maincrest Media Reviews
Worship of Hollow Gods by James Sniechowski is the first in the leaving home trilogy. This story has stayed with me months after finishing the novel. Beautifully written, beautifully crafted, and heart-wrenching, it is the story of a nine-year-old boy observing and thinking about his Catholic family. Sniechowski takes us back in time with written images of family gatherings and events. ~ Carolyn Wilhelm, Reviewer ~ Midwest Book Review
You will most likely find a lot of yourself and others you love in Worship of Hollow Gods. Through rich descriptions and realistic dialogue, the author explores…families, culture, and religion. ~ Reader's Favorites
I can barely move after reading your story. I was crying, nearly overwhelmed by all the anguish and heartbreak. Worship of Hollow Gods is a masterpiece. Everyone should read it because everyone has lived it, each in a singular way, and by reading it they'll be better able to understand, and maybe even forgive and love. ~ Art Klein, Best-Selling Book of the Month Club Author and former Vice President of Marketing for The New York Times Corporation
Worship of Hollow Gods is a nearly perfect novel. Descriptions are so detailed and realistic and the dialogue so resonant that you are immediately drawn in and glued there. Amazingly, even though you are often submerged in the main character's thoughts and emotions, the book maintains the story action and keeps you turning the page. I highly recommend this insightful and beautifully crafted book. ~ Dr. Signe A. Dayhoff, author "Growing Up 'Unacceptable':How Katherine Hepburn Rescued Me"
I'm reluctant to call Worship of Hollow Gods a literary novel, but it is from the standpoint of language that is fresh and new, colorful and extraordinary but never cliché or ordinary. It is a beautiful appreciation of the power of words to evoke images. It's a rich look at the protagonist's heritage, mingled with the family saga, the family dynamics of a household, neighborhood, multi-generational, close-knit community joined by duty and heritage. From the view of a male child we learn to see with new eyes and new heart. Worship of Hollow Gods is unputdownable. It's a wonderful evocative read. ~ Billie A. Williams, Best-Selling, Award Winning Mystery/Suspense Author
An Ambition to Belong ~ Book 2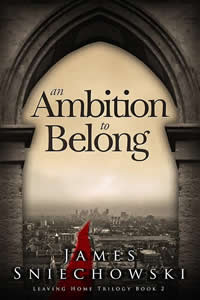 Jim's character is deeply drawn, with his emotional turmoil cleverly captured by his inner voice that sometimes encourages and sometimes tauntingly cajoles. The author is especially talented at depicting the paradoxical mix of frustration and exhilaration that marks adolescence. A thoughtful, meditative tale about the pain of youthful disillusionment.  Kirkus Review

International Book Excellence Awards
2020 Winner ~ Multicultural Fiction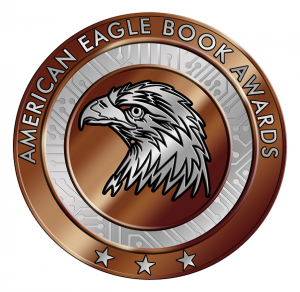 American Eagle Awards
2019 ~ Winner Bronze Award
~~~
Maincrest Media Book Awards
Finalist ~ 2021
Multicultural Fiction category

Amazon
Best Seller
Author, James Sniechowski narrates the story mainly through Jim's inner thoughts which beautifully capture the raw emotions, mental angst, and deep uncertainty that Jim is struggling with. The book also creatively touches on sensitive topics like antisemitism, racism, cultural prejudices and more, bringing awareness and a hard dose of reality to readers as Jim seeks to discover himself. Overall, this book is a perfect 'home' for readers of any age who are searching for a sense of belonging in this complicated, chaotic world. ~ Maincrest Media Review
Jim's running commentary throughout the book is what makes this book so memorable and poignant. Book one (Worship of Hollow Gods) took me back to the 1950s. Book two took me back to the 1960s. They describe the years and life at those times so well. I'm waiting for book three! ~ Carolyn Wilhelm, Reviewer. Curriculum Writer and Author, Wise Owl Factory LLC . Midwest Review Of Books
As James Sniechowski did in his first book of his memoir trilogy, he tells much of this story through his protagonist's mind, building ever so slowly to a climactic finish. If readers are happy with introspective memoirs, they will enjoy this coming of age memoir, with its raw and honest emotion, its insights into what makes people tick, its reminders of the music and times in 1950s Detroit, and especially the realizations that Jim makes at the end about the ridiculous prejudices that keep races and cultures apart, killing understanding and communication and fostering intolerance. ~ Readers' Favorites Review
I recommend An Ambition to Belong to people who: enjoy psychological journeys and hearing how the protagonist thinks. ~ Online Book Club Review
I absolutely loved it. I felt each and every character, felt like I was part of the family that Jim described and I even could relate to the anti-Semitism at the end. The further paradox of attitudes of both the police and the priest brought home what people must live with especially when the prejudices are hidden behind the uniforms of the church and law enforcement. The sadness of Jim and Ma were so real that I am certain it was autobiographical. It's truly a terrific read.  ~ Gary Goldberg, Financial Advisor, Suffern NY
Soul Stirring and Heart Opening ~ Human connection: Am I seen? Heard? Do I matter? Do I belong? These, and other vital aspects of developing our sense of Self are poignantly depicted in one teen's quest for his existence. Stripped of human bonds, acknowledgement, and the support needed while growing up, Jimush forges ahead with great ingenuity & courage in an attempt to find what is so lacking in his environment….a place to belong, a place to feel human connection, a place to feel peace. Superb! ~ Kelly A. Cline PhD

Gripping ~ A young boy's need for love and connection cuts to the core as his search for it takes him on a journey of self-discovery and that of the world around him. They are hard lessons, beautifully told with memorable characters along the way. It's a wonderfully poignant story with terrific visual appeal. It would a great film! ~ Clay G.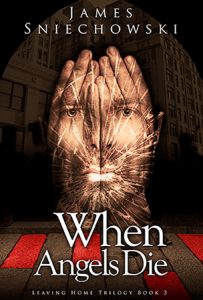 When Angels Die brings James Sniechowski's Leaving Home trilogy to a satisfying end and will shock, excite and sadden long-standing fans who have been eagerly waiting to discover where life has taken Jim.
Maincrest Media Book Awards
Finalist ~ 2021
Literary Fiction category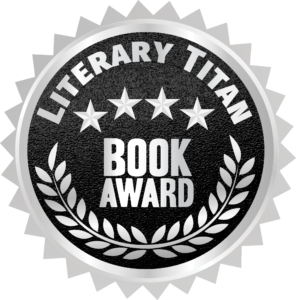 Literary Titan Book Award
Silver ~ 2021
General Fiction category
New York Book Festival Awards
Honorable Mention ~ 2021
General Fiction category
What truly stands out about this book are the beautiful, poetic descriptions of Jim's journey of introspection. As he ruminates about the concepts of sin, Catholicism, psychic blindness and hidden fallacies and distortions of his mind, readers will also be undoubtedly prompted to reassess their own experiences and ideologies. ~ Maincrest Media Review
First and foremost I want to acknowledge my wife Judith Sherven whose emotional presence is for me an indispensable source of strength, whose penetrating intellect keeps me alert, whose indefatigable capacity for work leaves me in awe, the depth of her love is without bottom, and also she's just plain fun to be with. Thank You, Judith.
And of course I must acknowledge the family into which I was born and through which I was raised. My grandparents journeyed from the ancient fields of Poland to what for them was the psychologically and spiritually wild fields of the New World—Detroit. The Old World was not merely confronted by the New World, it was torn apart. The family was the core of their new life and the house I lived in was their stronghold. I salute their spirit, their blind tenacity, and what they accomplished.
I also want to thank a number of people who have participated in supporting me during the evolution of this story.
Signe Dayhoff, PhD, a brilliant writer in her own right, whose incisive feedback began when she read what was then just the initial sketch and has been totally available with her writer's mind and her woman's feelings.
Art Klein, my dear friend whose perception is unstintingly keen, whose passion is immeasurable, whose compassion is grounded in wisdom, whose eyes see from his soul, who is a mensch of the first order.
Bill Sniechowski, D.C., C.C.S.P., my brother, and his wife Kelly Cline, PhD, brought an unlimited tenderness to their creative and constructive response to my manuscript. Never judgmental, they embraced the characters and respected their struggles.
Duke and Maryanne Stroud helped me refine the dialogue so that the characters sounded real and from the street.
Tom Albertson provided me with the deepest insight I'd ever known into the difference between the active and passive voice, bringing an excitement and verve to the text.